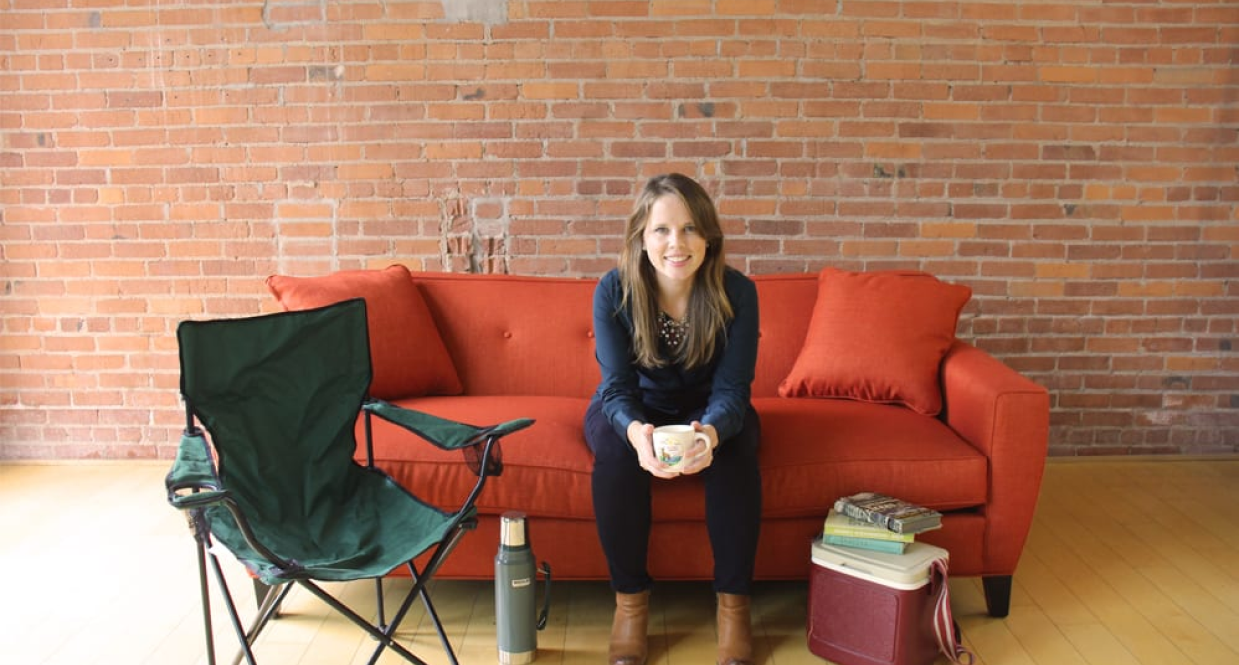 (just a small town girl livin' in a…)
When I grow up I want to be:
A park ranger.
A favorite read:
The Overstory by Richard Powers
Favorite food:
Pasta and Thai.
Significant people:
My parents, my husband and my son.
Favorite movie:
A Good Year
Fun fact:
I've rafted a class 5, enjoyed the view from a hot air balloon over Turkey, taught for a month in Africa, but I've never seen When Harry Met Sally.
What I've done and what I do:
I love working with great people who dream big. I joke that I peaked at age 12, when I entered a design contest and won, creating my dream doll, a Betty Spaghetty, "Betty in Space." There are never enough space toys, in my opinion.
Since then, I graduated from Mizzou with a journalism degree, and am a creative utility player that ideates, designs, executes and presents projects and campaigns for small to mid-size businesses and nonprofits. I bring value to clients in branding, photography, illustration, web design, PPC ads, print and environmental or trade show graphics. I dabble in copywriting and have taken the lead in moving EAG forward in UX design, accessibility and sustainability.
In my spare time I hike with my son or find new and exciting ways to overload my schedule with community involvement. In the past I volunteered for Kansas City Library's Refugee and Immigrant Services and served as president of the AIGA KC (American Institute of Graphic Arts) with over 30 board members and 300 members. I love connecting with and improving the community we live in and advocating for good design—in all forms.

I consider myself lucky that I get to wake up and flex creativity every day.