Careers at EAG Advertising & Marketing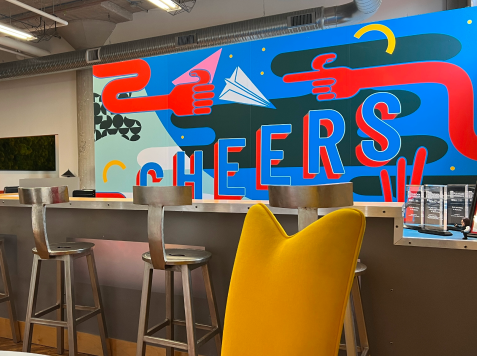 At EAG, we see and respect the individual talents and uniqueness each member of our team brings to our agency, and therefore our clients. An environment where creativity, innovation and authenticity are celebrated, like ours, doesn't happen by accident. We've worked hard to achieve it, and we work even harder to keep it going every day.
Our clients, some of the most dynamic business owners in Kansas City and beyond, notice it right off the bat. We're fun to work with, but that only goes so far. We think, create and do, solving challenges others can't or don't have time to tackle.
It's a big job, so we pay close attention to the well-being and growth of our very own team.

You're Interested in Working at EAG?
There's more you should know…
Balance: When you're a part of EAG, you aren't just clocking hours – you're living a balanced life where your work has meaning and your personal life means just as much.
Rewarding Experience: Dedication and talent are acknowledged with a competitive salary, a potential profitability bonus and a fully vested 401k.
You Time: We understand the importance of unwinding and offer paid vacation and sick leave from day one.
Health Benefits: Enjoy comprehensive benefits including medical, dental, vision, life, disability, and more.
Growth & Community: With training and educational opportunities, engagement with the community, and memberships in professional organizations, you're always growing, connecting and expanding your world.
EAG has been voted a Best Place to Work and a Healthy Workplace. Employee tenure is high, our benefits are competitive, and the opportunity to make a meaningful difference exists for everyone on our team.