BIG BRAND DEVELOPMENT STRATEGIES
EAG BRINGS A UNIQUE VOICE & LOOK TO YOUR COMPANY'S BRAND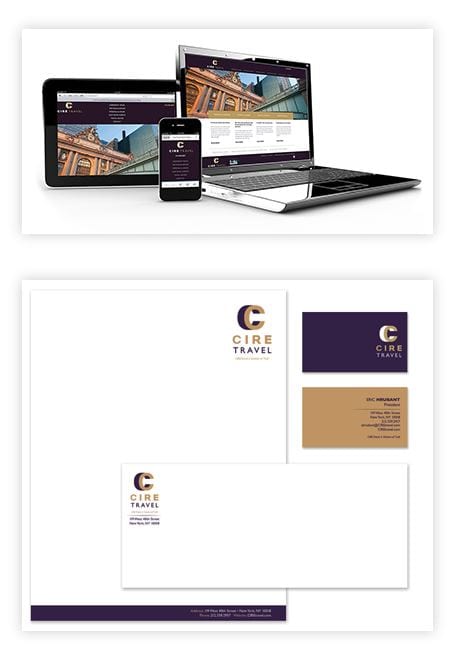 Nail Your Most Critical Marketing Initiative
Brand development for small business is the most critical, and often most difficult, marketing initiative you can undertake. Without specific brand development expertise, you risk getting your brand off on the wrong foot and spend more time and resources correcting course.
EAG Advertising & Marketing's account and creative teams study and have worked for or marketed some of the world's largest brands. With an understanding of big brand strategies and principles, we apply them to make your business stand apart from your competition in messaging, graphics and brand.
What Developing a Brand is, and What It's Not
Branding is not creating an identity, a logo design or writing a tag line. It's deeper than that. Your brand is the emotional connection built and maintained between your company and your customers. It's the basis of that connection that we use as inspiration to design a logo, write a tag line, create letterhead, etc. These things layer to develop and sustain your brand among all other brands.
Take On Brand Development If:
Your company's marketing has many voices, depending on who posted, wrote or is talking. Your business should have a voice of its own that reflects your values, independent of individual owners and staff.
Your marketing lacks a sense of cohesion. For example, Southwest Airlines uses humor, focuses on low fares and delivering personal touch service. It's common for them to post stories about reuniting teddy bears with their long-lost owners, their transfareancy and beverage napkin doodles.
Your company has matured to a point where your brand finally

 

needs a concise focus

 

or a refresher to remind customers why they choose you.
There are differentiating elements about your company that aren't sufficiently communicated in your messaging – internally and externally.
How We Go About Developing Brands for Kansas City Companies
How do people experience, think about and interact with your brand? If you don't know or you want to change it, that's where we can get you started.
EAG has a proven process for helping a business owners and stakeholders understand how branding works and how to develop key branding initiatives. This isn't big brand, buzzword talk; its practical hands-on, roll-up your sleeves, get dirty conversation. That work lets us create or refresh brand positioning language that is compelling, tells your unique story and absolutely, positively differentiates your business from competitors. It becomes the foundation for your company's voice and messaging – visually, messaging, online and off.
Our Brand Development Process Works for Hundreds of Our Small Business Clients Including Us
EAG has been our own case study on the effectiveness of developing relatable brand positioning. Being recognized as Kansas City's only advertising agency devoted to small business did not happen by accident. We researched the small business market, understood its potential and pain points and developed a brand based on the fact that no other Kansas City advertising agency served this niche.
Once developed or refreshed, we continue supporting small business brands gain traction through professional website design and development, content marketing, digital marketing and video marketing. In a nutshell, we become your outsourced marketing department.
To see some great examples of our work designed to support our clients' brands, browse our portfolio and spend a few minutes reading the success stories.