"I love creating authentic, honest stories that help clients find their people. The people that will not just buy their brand, but love their brand. I'm a bit of a fanatic about branding and can talk about it nonstop. Unless you have a funny story because that will sidetrack me," says Skeet Hanks.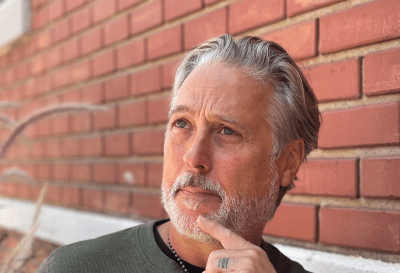 Skeet is no stranger to the EAG team. He was part of our creative team years ago, and before returning as senior design director, owned his own agency and worked for a local branding firm as creative director.
"Of course, when you're searching for the right candidate for a creative position, it's reassuring to know with 100% certainty that someone will fit in your culture. When you have that same level of certainty about the person's expertise and creative design skills, the choice is obvious. It's great to have Skeet back," explains Brenda Heffron, EAG's creative director.
Along with what Skeet has learned and perfected since he was last at EAG, he has a 25-year career in advertising, creative design, art direction, and web development under his belt. Skeet brings an immense amount of experience and creativity to his new role at EAG.
In addition to creating award-winning campaigns for Popeye's Fried Chicken, French Market Corporation, Harrah's Casinos and Deanie's Seafood brands, he has been a direct consultant on the branding and marketing plans for several others. For his work, he has won over 30 ADDY awards, including two Best of Print awards, a Telly and eight BMA Fountain Awards. Skeet is a talented musician and credited with writing advertising scores and theme songs for Boudreaux's Jewelers and Keep Louisiana Beautiful.
As EAG's senior design director, Skeet will be guiding our clients' brand messaging strategy, aligning creative work with those strategies to help brands achieve their marketing goals through visual design that resonates with their target audiences.
"Having worked with Skeet before and staying in touch with him over the years, I'm excited to welcome him back to our agency", says Michele Markham, EAG's president and CEO. "As our industry evolves, from new marketing platforms to the tools available to create experiences, Skeet's expertise brings value to our clients to fit the best solution to their marketing goals."
"I'm so glad to be back at EAG. While the office has been expanded and updated, and the team has grown in number since I left a few years ago, it feels like home," says Skeet.