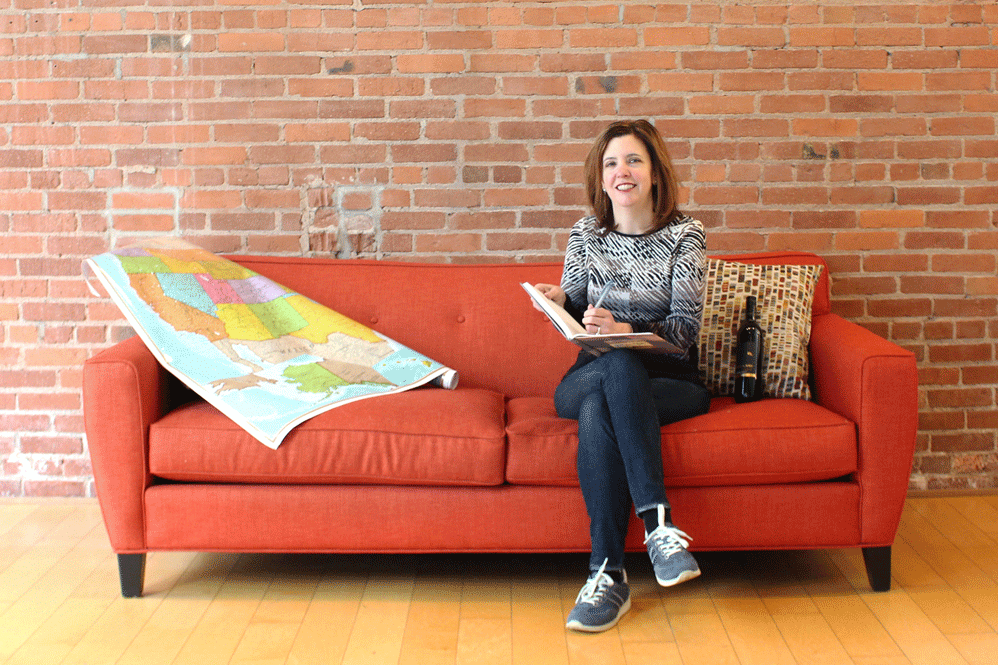 Associate Vice President of Client Services
(have passport – will travel)
When I grow up I want to be:
An accomplished chef.
A favorite read:
A Gentleman in Moscow by Amor Towles
Favorite food:
Pain au chocolat with a café au lait (that's fancy for chocolate croissant and coffee with steamed milk).
Significant people:
My husband Jon, my gal pals, and other assorted partners in crime.
Favorite movie:
On Golden Pond
Fun fact:
I'm left-handed but can do a lot of things right-handed. Golf, play tennis, chop vegetables….all right-handed.
What I've done and what I do:

I've always viewed my advertising career as a series of exciting adventures. I like to dive in to every account and learn my clients' business from the inside-out.  This allows me to tackle my clients challenges head-on, identify new opportunities for them, and provide strategic plans that deliver results. I also strive to establish a relationship with each client. When I can connect with a client, one-on-one, they see me as a person as opposed to a vendor. That relationship builds trust and leads to being able to have open and honest (and sometimes difficult) conversation about their business.
With over 25 years of B2B and B2C experience, I've managed campaigns for area auto dealers, fast food restaurants, banks, shopping centers, HVAC companies, non-profits, retailers, as well as worked with local architects, local phone providers, engineers, manufacturers and more. And, I can even sell you a bridge. Well, at least a portion of a bridge. Seriously.
In addition to managing campaigns, I also work with the EAG account team in all things related to delivering exceptional client service, including account and project administration systems, process implementations, budget management and marketing strategy development. I also train new EAG team members to get them up to speed quickly on accounts for a seamless client experience.
I was recently honored with the inaugural Agency Account Executive of the Year award by KC Media Mix. It was flattering (and a little uncomfortable) to be recognized by my industry peers. The bigger honor is being able to look back at all of the accounts that I have worked on, and the people I have worked with, and know that I've played a role in their success, as they've played a role in mine.  The adventure continues.