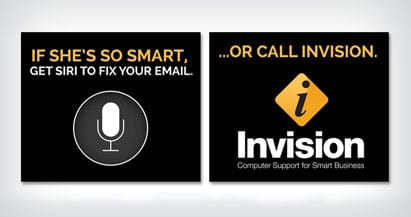 Copywriting is the most important first-step in developing any small business marketing plan or executing an advertising campaign. Copywriting is storytelling. Storytelling is selling. Websites, brochures, blogs, press releases, search engine optimization, social media posts, flyers, billboards, holiday cards, letters … the list goes on and on. Getting the words right moves people to prospects and prospects to customers.
Powerful Messaging
Imagine facing your biggest prospect in a sales presentation and you say just three words. What are your chances of landing the client? Sometimes it only takes three words to create interest and intrigue, if those three words are inspirational, powerful and actionable. Compelling brand language makes people want more in fractions of a second.
What are our three compelling words? Small business miracles of course.
Too often compelling writing is overlooked in a project. At EAG, we help you plan for copywriting in your budget. Our skills and experiences are broad, and our commitment to the art of great copywriting is unwavering.
Copywriters are Like Snowflakes
No two are alike. Selecting a copywriter for your business and industry is very important, so is matching one's technical expertise to your marketing expectations. For example, writing for SEO (search engine optimization) requires an understanding of the complexities of search engines.
The right writer will fit your marketing projects and goals. EAG's writers are published in numerous newspapers, trade journals and other media in Kansas City and across the globe.
Our Copywriting Services
Website copywriting
Copywriting for search engine optimization
Blog copywriting
Content development for social media
Copywriting for brochures, ads and direct mail
Copy editing and proofreading
Long form copywriting
Press release writing
Storytelling for marketing
Testimonial creation
Awards submissions
Newsletter copywriting
Sales letters
And so much more.
Don't let your marketing suffer by not investing in great copywriting.