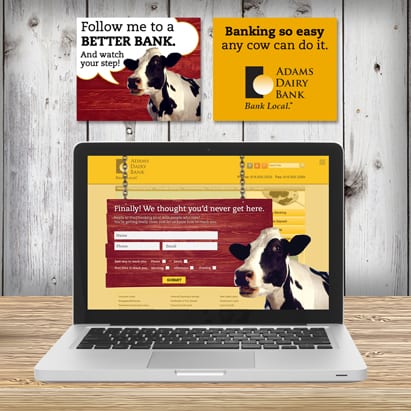 No matter what you call it, effective pay per click advertising is more about strategy and execution than simply turning on a campaign and letting it run. PPC outlets include Google Ads, Microsoft Advertising, Facebook promoted posts and LinkedIn ads among others, and we use them all at the appropriate time to produce ROI for our clients. When done right, it becomes a key driver for new business and brand development.
Like all strategic marketing plans, pay per click advertising success is proportionate to the level of effort put into it. PPC is not a set it and forget it type of thing… it takes meticulous research, constant tweaking and weekly (if not daily) monitoring. It also requires a bigger picture consideration for how it fits into your current budget and future business goals. It can serve as a brand-building tool or a lead generator. It can be a seasonal driver for store traffic or a permanent solution for better e-commerce results. But before it can be any of these things, your PPC campaign must be crafted and executed with care and consideration. And that's our area of expertise.
If you've been scoffing at PPC advertising for your small business, we urge you to rethink your position, especially if you're a new business or are preparing for a growth phase. Pay per click marketing can be a gold mine for new business. After all, major search engines like Google and Bing are giving you a chance to score top-page positioning that would take months or years to acquire organically. A strong PPC campaign lets your company bypass the agonizing wait as your website climbs the results pages slowly, if it does at all. Pay per click also represents one of the cheapest branding opportunities at your disposal. A well-executed PPC campaign is much less expensive than traditional outlets like TV, radio or outdoor media. And with pay per click, you're targeting specific prospects, not just every random person that happens to be driving by, watching or listening.
Google Partnership
We're also a Certified Google Partner, which means our professionals have passed the exams that Google requires to endorse those individuals as officially Google Certified. In order to maintain certification, they take exams yearly to stay up-to-date. We also enjoy dedicated Ads phone support, trainings, and updates on upcoming changes and beta testing.
A Penny Saved, A Penny Earned
Not to dwell on the negative, but it's important to take a few minutes and address negative keywords. Semi-professionals or pay per click strategy novices won't take the time or have the skills to set up a strong negative keyword list at the outset. They certainly won't be able to optimize your negative keyword list over time either. Drilling down and eliminating negative keywords gives a small business more bang for your PPC buck. It helps dull the sting of worthless or low-value clicks that waste your PPC budget. Spending even a few minutes every day tweaking this list can lead to incredible savings, and much higher return on your campaign investment.
Beyond The Keywords
Our in-house copywriters play a big role in making sure that every campaign is set up for success. Equally important is our creative services department. They join in too so your PPC campaign goes beyond keywords and ad text. Once the keyword set is established, we develop a high-level landing page strategy. It's important to consider where exactly prospects "go" when they click on your ad. Far too often we see companies that are driving every visit to their home page, even if that's not the best reflection of what the user is searching for. Our professional graphic design and programmers help give visitors exactly what they want once they click on an ad…a page that speaks exactly to what they were looking for, and in where appropriate, a custom short form to capture their information or credit card number.
More Than Just Ad Campaigns
Dipped your toes in the PPC advertising pool and know its potential for huge returns? Think it holds great things for your small business? Let EAG help you achieve the best possible results from a targeted, cost effective PPC campaign.
Our digital marketing strategists research the best keywords to reach your target audience. Then we create compelling PPC ads that attract attention. Finally, your PPC campaign is launched on the sites where your future customers are for maximum traction and measurable results.
If your business needs help getting a return from PPC advertising, chances are there's more marketing issues that we can help with. We specialize in a wide array of small business marketing solutions including website design and development, internet marketing strategies, search engine optimization, brand development and video marketing services.