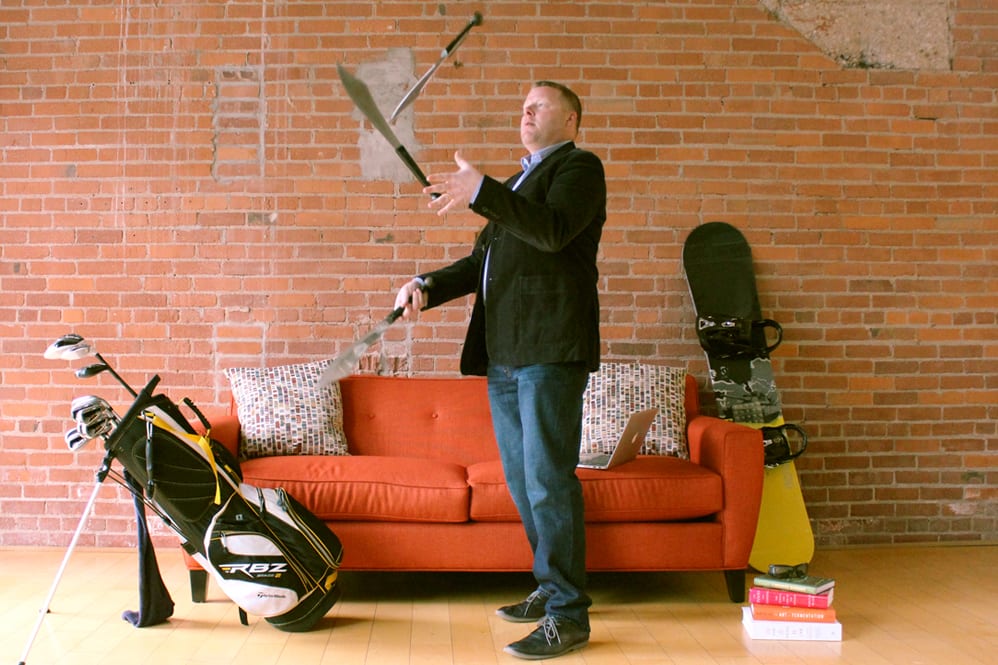 (International man of mystery.)
When I grow up I want to be:
Entertained
A favorite read:
The Food Lab by Kenji Lopez-Alt, and On Food and Cooking by Harold McGee. I want my food science 24-7.
Favorite food:
I have a deep weakness for tacos and pizza. And margaritas. That last one is genetic. The other two… not so much.
Significant people:
My amazing wife Alison and a brilliant daughter in Vet school.
Favorite movie:
I could pick just one if The Big Lebowski and The Shining had a baby.
Fun fact:
There's not much unique — I'm exactly like every other former professional juggler who later coached college soccer in between snowboarding, scuba diving, golf, and extreme running adventures while giving brewery tours and teaching master's level marketing courses. Oh, and my spirit animal is an English Bulldog named Pippa.
What I've done and what I do:
In my career I've had a great assortment of nonprofit roles and agency roles. My nonprofit life was made up of CMO roles at ARMA International and Camp Fire national headquarters.
My agency life has seen more growing businesses and organizations than you can count, in industries as varied as your imagination. It's difficult to describe the rush of sitting down with a business owner to hear about their unique situation, understand the nuances of their industries, gather data, and develop a customized marketing program that take them where they want to go. It's even more of a rush to see those plans turn into big wins, goals met, and businesses exited profitably.
I also talk about marketing. Like, a lot. I teach marketing at the graduate level, you can find me presenting on marketing topics all around the country, and I get to talk to entrepreneurs about their businesses on EAG's Small Business Miracles podcast.