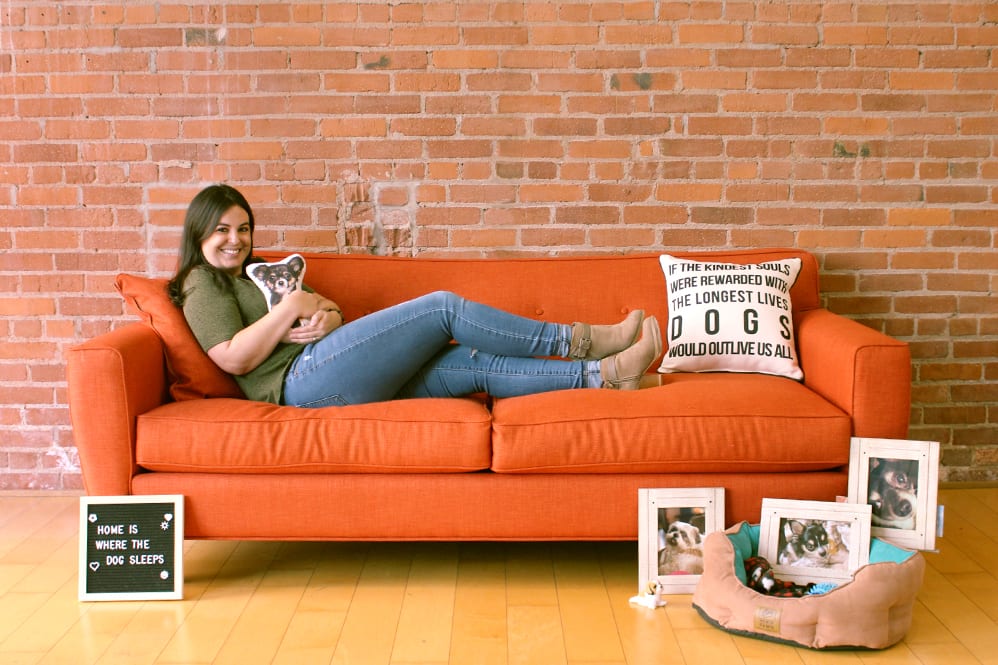 (Be Kind to One Another)
When I grow up I want to be:
Snow White and interact with ALL the animals.
A favorite read:
Furiously Happy by Jenny Lawson
Favorite food:
Black Olive Pizza
Significant people:
My family, hubby and Chihuahua, Buster Brown.
Favorite movie:
Meet Joe Black or Eternal Sunshine of the Spotless Mind
Fun fact:
I've had over 10 stray dogs show up on my front porch – I've reunited all 10. They know where to go to find their way home.
What I've done and what I do:
I graduated from UCM with a degree in Psychology. After moving back home I began my career in marketing and advertising with my first job at KDA Group. My Psychology skills fit perfectly in this industry by utilizing my passion for helping others into helping clients grow their business. At EAG, my responsibilities range from processing payables and receivables, vendor management, general office management, paid search management, technical SEO work, and overall support of our team and clients.
My interests include spending time with my family and friends, as well as a quiet night at home cuddling with my furry babies. I will watch any and all reality TV and have been watching soap operas for more than 25 years. I'm a homebody who will emerge to attend every Broadway show that comes to Kansas City.