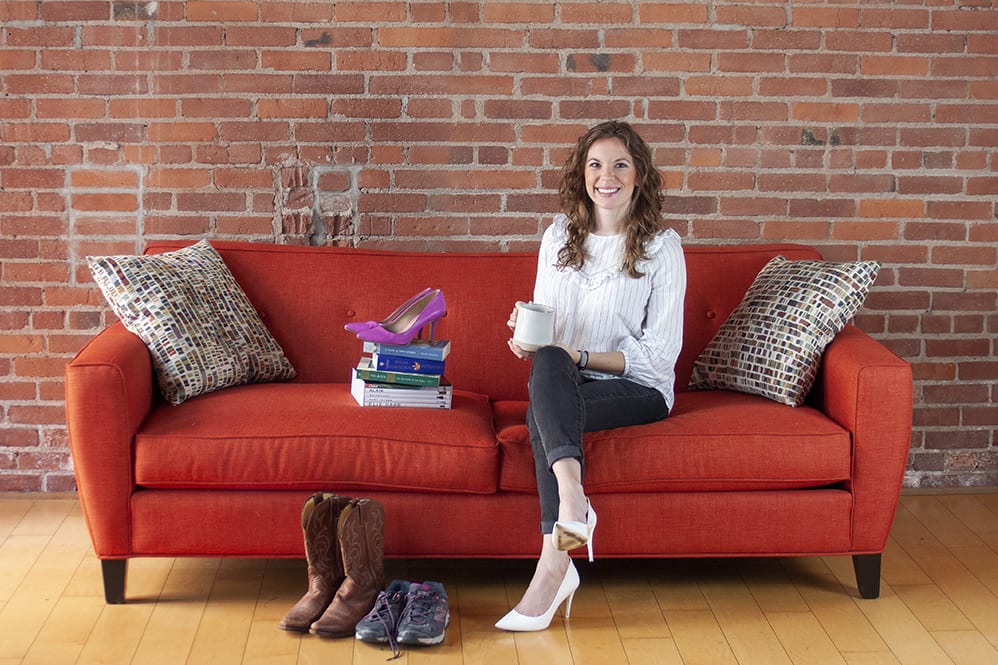 (Really wishes real life was a musical)
When I grow up I want to be:
A morning person.
A favorite read:
Braving the Wilderness by Brene Brown
Significant people:
My amazing husband Kurt, our daughter, son and parents, our 12 siblings and in-laws, and 14 (and counting!) nieces & nephews.
Favorite movie:
The Emperor's New Groove
Fun fact:
I weirdly enjoy memorizing things; I can recite Oh the Place You'll Go by Dr. Seuss, the Declaration of Independence, and most of the musical Hamilton, to name a few.
What I've done and what I do:
I grew up in lovely Wichita, KS and graduated from Washington University in St. Louis with a degree in Marketing in 2017. After a couple years as the Client Success Manager at a software startup in Kansas City, I was thrilled to join EAG where I could learn about and support businesses of all shapes and sizes.
My background with EAG includes an emphasis on digital campaign management, but I've found my real passion is strategizing and collaborating with clients on the account management side. (Although I reserve the right to geek out over analyzing campaign statistics in client meetings.) I love a good challenge, a good spreadsheet, and being able to play a role in achieving the dreams of the awesome businesses we work with.
Outside of work I enjoy cooking, music, exploring KC, and soaking up every moment I can with my family!