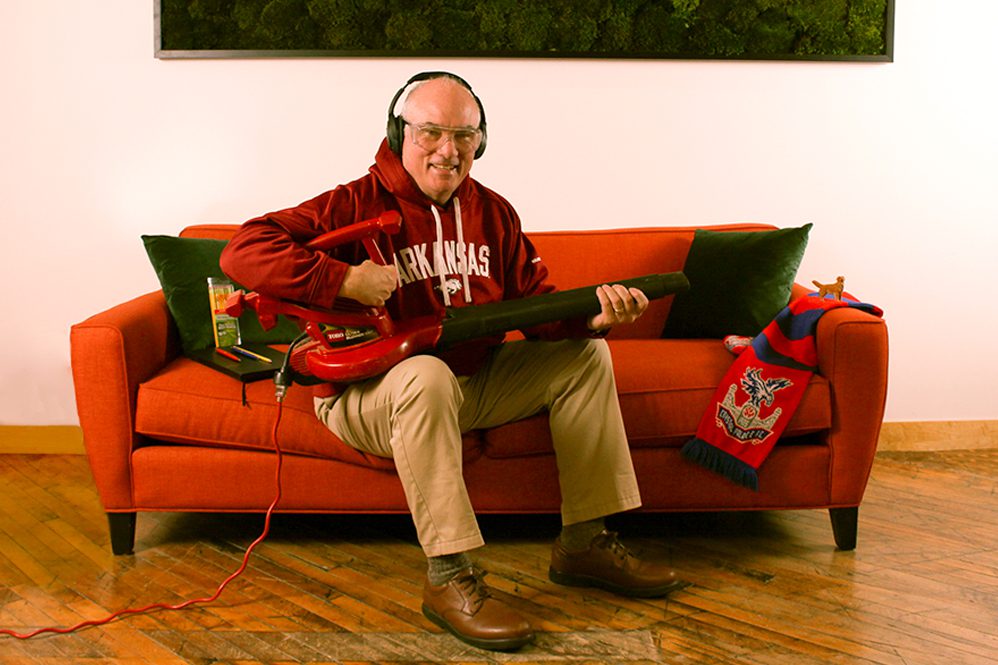 (Funny, he doesn't sound like he's from Texas)
When I grow up I want to be:
A sportscaster. My influences are Keith Jackson, Howard Cosell, Eli Gold and Dennis Miller.
A favorite read:
The Picture of Dorian Gray by Oscar Wilde, the novel that gave us these famous lines:
"There is only one thing in life worse than being talked about, and that is not being talked about."
"Nowadays people know the price of everything and the value of nothing."
Favorite food:
A crunchy peanut butter, cheddar cheese and raspberry jam sandwich on Oatnut bread. Or, fried chicken.
Significant people:
My wife Suzanne, our three grown-up kids on the east coast, my seven older siblings who all inspire me, my dearly departed Irish mother who called it like she saw it, and my dad "Big Andy" who lived life on the edge whilst managing not to fall off.
Fun fact:
I passed the qualification test for "Jeopardy!" in 2002. The producers never called me to come to California. I didn't have that certain Ken Jennings-like je ne sais quoi. Sorry, Alex.
What I've done and what I do:

I've been a part of marketing agencies, big corporate marketing departments and consultancies since the time of no internet. With a Bachelor's in English from LSU and an MBA from SMU, I think like a manager and rarely split an infinitive.
I have worked with client companies from tiny to titanic, in banking, telecommunications, healthcare, building materials, real estate and electric utilities. Of note, I was marketing communications director at Alltel Wireless and marketing manager at Hot Springs Village, North America's largest gated community. My agency experience includes two big Dallas firms: The Richards Group and DDB. As both a marketer and a content creator, my skills are in campaign planning, project management and copywriting.
At EAG, my work includes managing key agency accounts in a variety of industries, as well as writing SEO content for many of our clients.
When I'm not taking just one more look at my client's Google Analytics data, I love to visit big-box retailers, especially those that welcome our uber-affectionate golden retriever. I'm a thirsty consumer of online newspapers, podcasts and early morning English Premier League matches on Peacock.