FOLLOW EAG DOWN THE PATH TO SEO VICTORY
THERE'S NO ONE WAY TO GREAT SEO, JUST A LOT OF BEST PRACTICES TO FOLLOW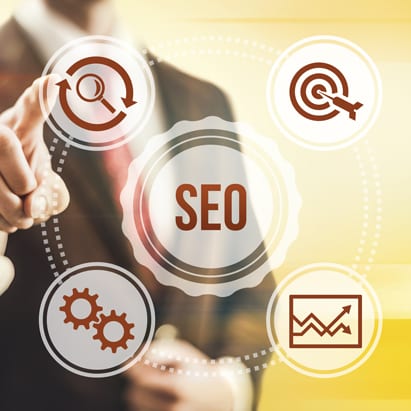 When it comes to search engine optimization for a small business or local business website, there's a lot of conflicting information floating around to be consumed. Some say that content matters most, others say that only great content matters and most of what's on the internet is junk. Some say it's all about backlinks, the quality and amount of links that point to your website, and the varied anchor text used in the descriptions. Others say that links are virtually pointless for modern SEO and that having a quality website with strong technical factors is all that matters.
Sound confusing?  It certainly can be. Search engine optimization has changed a lot in the past few years, especially for the local search market. The most recent change made by Google's algorithm may have the biggest impact ever in terms of shaking up search engine results. This holds true for everyone from small businesses to large corporations. Fortunately for our clients, EAG has been able to move in lock-step with the industry to help clients keep and grow their organic search traffic.
SEO STARTS WITH A QUALITY WEBSITE
"Quality Site" factors have gained the most traction lately, and rightly so. What's the value to a user of being served a below-average site that takes forever to load, or is tough to view on their mobile device? Even if the site ranked well, it wouldn't convert any/many visitors to prospects or customers. At EAG, we start the SEO analysis process with a thorough website review. Before spending one cent on optimizing a website for search, it needs to be worth searching for. It should represent best-in-class content, easy navigation and a clean design. It must be built to minimize load time which includes optimizing the site and also selecting the right hosting solution. Finally, it includes a preferred experience for mobile and tablet users. The best method of development is responsive design, which gives the user a unique experience based on their screen size. Separate mobile sites or "mobile friendly" sites that force users to pinch-and-grab to get functionality are a thing of the past, and sites that aren't keeping up are being penalized.
Many of our SEO clients started with an in-depth website redesign. The ultimate goal is creating leads and sales, not just ranking a below-average site that won't generate any money.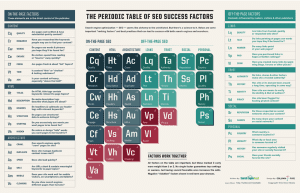 TECHNICAL SEO FACTORS STILL MATTER
Technical factors are still important. We're talking about appropriate URL structure, using alt image tags, considering keyword density, proximity and variance in copy, using rich data and schema markup, and including varied content on key pages. An element often overlooked here is the internal link strategy – how your site links to its own internal pages. This is a very easy way for a search engine to understand what's on your site. At EAG, we pride ourselves on nailing the technical for all of our clients. When partnered with a quality site as noted above, half of the SEO battle is won at this point.
GREAT CONTENT CREATES SEO VICTORIES
Fresh.  Relevant. Local. Many small businesses struggle with at least one of these three important content elements. If your content is all of these things, however, there's a good chance you're your site is performing well in most search engines. Great content is more than just engaging articles. It's a strong infographic that tells a story. It's a compelling video that captures the essence of why you went into business in the first place. It's a detailed case study that shows how you solved a problem for one of your biggest customers. EAG's strong team of creatives and small business copywriters are always pushing the limits in terms of generating killer content. This is the component of SEO that most businesses struggle with, having the time and resources to really create great content over and over again.
Ready to start the process of getting organic leads from content marketing, smart link acquisition and strong search engine placement? Contact us today!