STRATEGIC PLANNING SETS EAG APART
A STRATEGIC PLAN INCLUDED IN EVERY PROJECT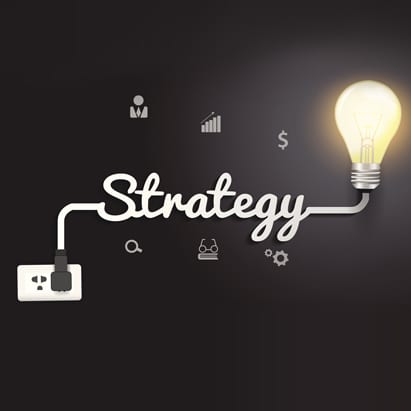 Forget the 30-page business plan, just for a second. Today, do you know what your growth objectives are for the next six months? Do you know the ratio between your marketing expenses and your sales? If you do, are your sales growing at a faster rate than your marketing expenses? These aren't rhetorical questions, they're fundamentals that every small business should understand and manage. Strategic planning doesn't have to be a long, drawn-out process. We've become masters at adapting strategic planning to any size business, even yours.
Our small business planning expertise comes from years of exposure to some of the best small business education curriculum in the nation. Paul Weber, EAG president, is a certified facilitator of the Kauffman Foundation's Entrepreneurial Growth Venture program. He has spent hundreds of hours in classrooms and lecture halls teaching others about small business advertising and marketing.
EDUCATION IS AT THE CORE OF ALL WE DO
Strategic planning and marketing consulting are included with all EAG client relationships. But sometimes a company simply needs another opinion or view from which to base important decisions. We are happy to provide that consultancy in whatever manner will help you move your business to the next level, rather that be helping you forecast the return from digital marketing initiatives or deciding when it's time to expand to new markets. The fact that we do more than just pretty graphic design and words is what separates us from other agencies.