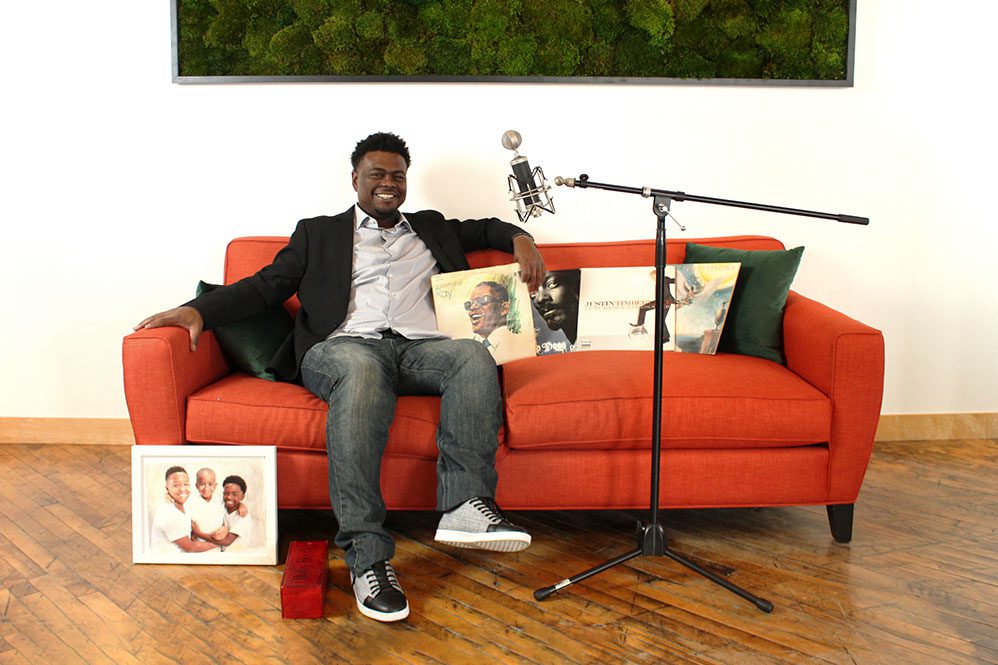 (Knows a lot of knowledge about a lot of knowledgeable stuff)
When I grow up I want to be:
A Jukebox Hero
A favorite read:
Forgiving What You Can't Forget by Lysa TerKeurst
Favorite food:
Whatever Chef Theo II is cooking!
Significant people:
Family, friends, and Kansas Citians during the playoffs.
Favorite movie:
Coming To America
Fun fact:
Who else can wiggle their ears?
What I've done and what I do:
Born and raised in Kansas City, KS, I've always believed in dreaming big. As a result, I pursued and earned my degree in music business and recording arts from Full Sail University, soaking in the vibrant atmosphere of Orlando, FL. My career took flight with an internship at the nation's oldest black-owned and one of Kansas City's top-rated radio stations, where I ventured into Marketing/Promotions and Community Relations. With over 17 years in the radio broadcasting industry, I've collaborated with various businesses, non-profits, and community groups in the Kansas City metro area.
It's exciting to bring my expertise to the team at EAG while learning new aspects of marketing for small to mid-sized businesses. My role here is in a support and development capacity, specializing in PR distribution, networking, planning on projects like turning Rock Island Bridge into Kansas City's next big thing, and producing our Small Business Miracles Podcast!
These days, my world revolves around my three boys, good times with friends and family, and you'll often find me sharing stories about Kansas City's hidden gems. I'm passionate about cooking, audio engineering and recording, community and building a legacy. Challenges don't deter me; I tackle them with a smile, embracing life's adventures with optimism.