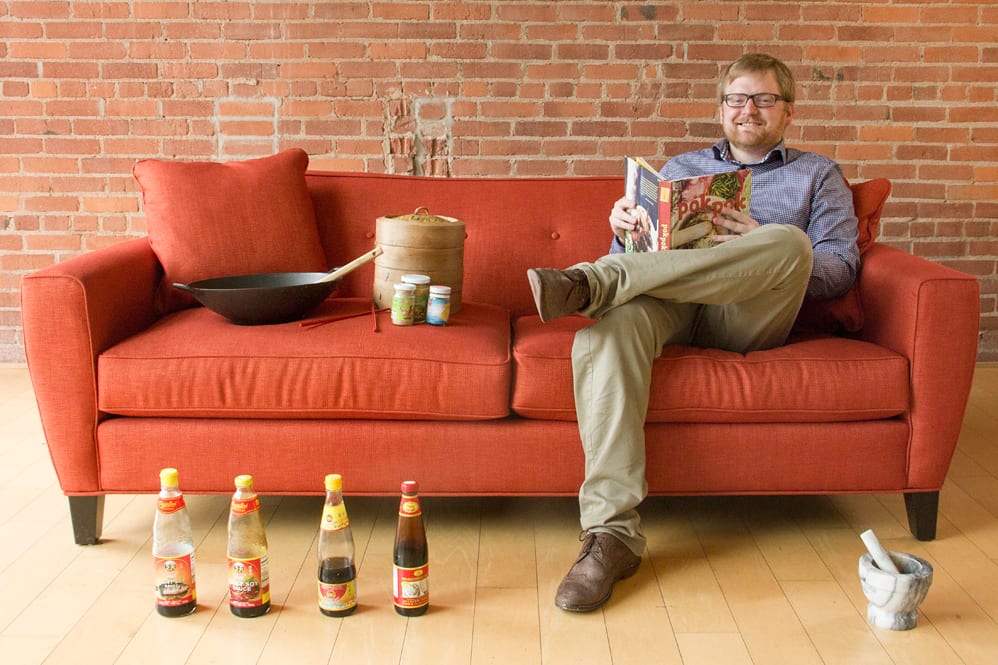 (calm, cool, collected)
When I grow up I want to be:
A time traveler.
A favorite read:
I'm a little late to the game, but Catch 22. I've never laughed so hard.
Favorite food:
Anything Thai
Significant people:
My wife Tayler and dog Indie.
Favorite movie:
Hunt for the Wilderpeople
Fun fact:
I'm a master Thai cook. I'll make the best Pad Thai, papaya salad, Curry, or whole Thai grilled chicken you've ever had.
What I've done and what I do:

I know the ins and outs of developing, maintaining and supporting websites. While I direct all web product activity at EAG, I also have my hand in the development process, using UX tools to make sound changes to sites, and SEO knowledge, strategies and tactics to drive leads that convert. I oversee estimates, budgets, timelines and quality control on web projects, including the coordination between departments, clients and vendors.
Before EAG I managed point of purchase display campaigns for national brands such as American Express, Clorox, SC Johnson, Keurig, and the NBA. I oversaw procurement, production, fulfillment and quality control on multiple projects at a time. I also coordinated print and web content and conducted market research for a 22-location leader in the door, dock and security industry.