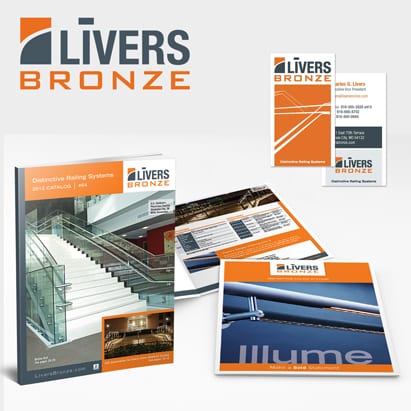 Our graphic designers check their egos at the door. Graphic designers are indeed artists. But our artists are more interested in designing graphic elements that fit your company, brand and purpose. Winning awards is great, but anything we design should be about you, not us.
Function Over Form
We never start an online or print design project without bringing in brand development and strategic planning. Anything designed without purpose is ineffective, and it can damage your brand.
Be patient with us as our graphic designers develop your small business marketing materials. We'll ask questions. Lots and lots of questions. We may even challenge you and offer alternatives to consider. The end result is a better, more cost-effective result for your business. While many designers can create a visual piece for online or print, few can pull off true visual meaning like EAG can.
We design:
Logos
Websites
Print collateral
Online ads
And anything else that will ever have eyes laid upon it
Graphic Design Best Practices at Their Best
What makes for effective graphic design? Turns out It takes much more than an artistic hand and eye. Knowledge of graphic design best practices is critical. It's also important to understand all the ways a design element will be used in future marketing efforts, which includes any copywriting elements like a tagline or positioning statement
Using best practices means we see the forest for the trees. We anticipate all the ways our design could be used in the future, like on signage, labels, t-shirts and everything that could possibly end up with your company designs on them, saving clients considerable money and frustration down the road. That's why we take the time to understand your business before getting down to the design part.
Why Hire an Ad Agency When Designers Go For $99?
There are many cheap alternatives to using an agency for graphic design. Websites offer design services for practically nothing. But consider the risk of not being guided through the design process. For example, a logo should last as long as your brand. A lone graphic artist on the other side of the world doesn't understand your grand master plan, which could easily cost you far more in the end. Far more than the few hundred dollars saved using an online service.
Rome wasn't built in a day and neither should your company's brand elements. Trust your graphic design projects to a firm that checks its ego, chooses function over form and uses best practices for best results.