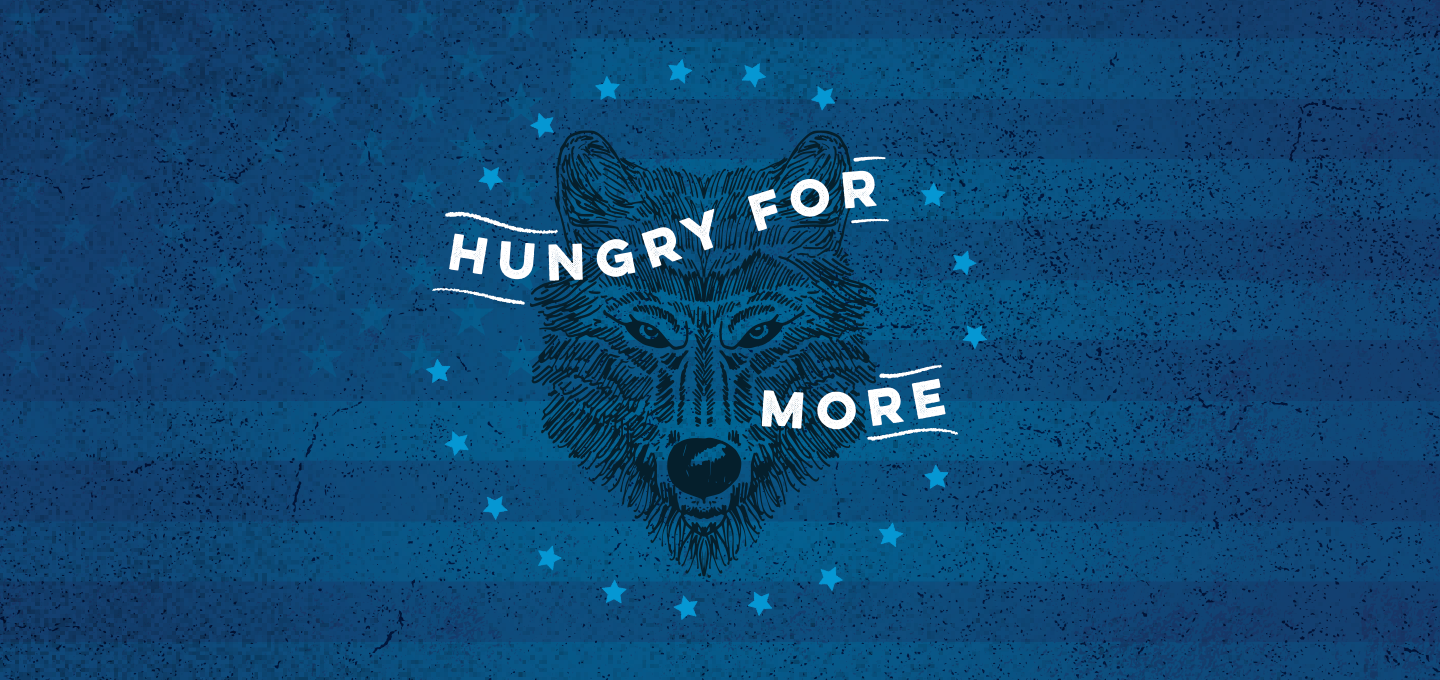 FroDo Baking Company is the result of a carve-out of the frozen dough division within Caravan Ingredients Inc (DBA Corbion), with a mission to build a brand that will catapult the company into its next phase of growth. FroDo's values and team are important assets that have driven growth so far, and are integral to their brand identity. A need was identified to develop cohesive branding elements for the growing company, particularly in building an internal brand that attracts and retains the best talent in the industry.
Working closely with FroDo's president & CEO to actualize his vision for the company, EAG developed a mark and a suite of branding materials around the company's commitment to being "Hungry for More." The Hungry for More internal brand creates a sense of belonging and camaraderie among FroDo employees and communicates the company's dedication to achieving excellence as individuals and as a team. Like the majestic wolf who also excels in a cold environment, FroDo employees are never complacent, are always prepared to overcome a challenge, and can count on support from their pack.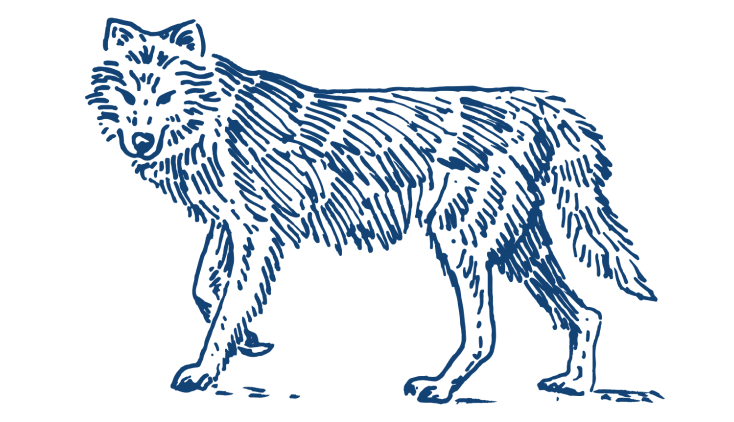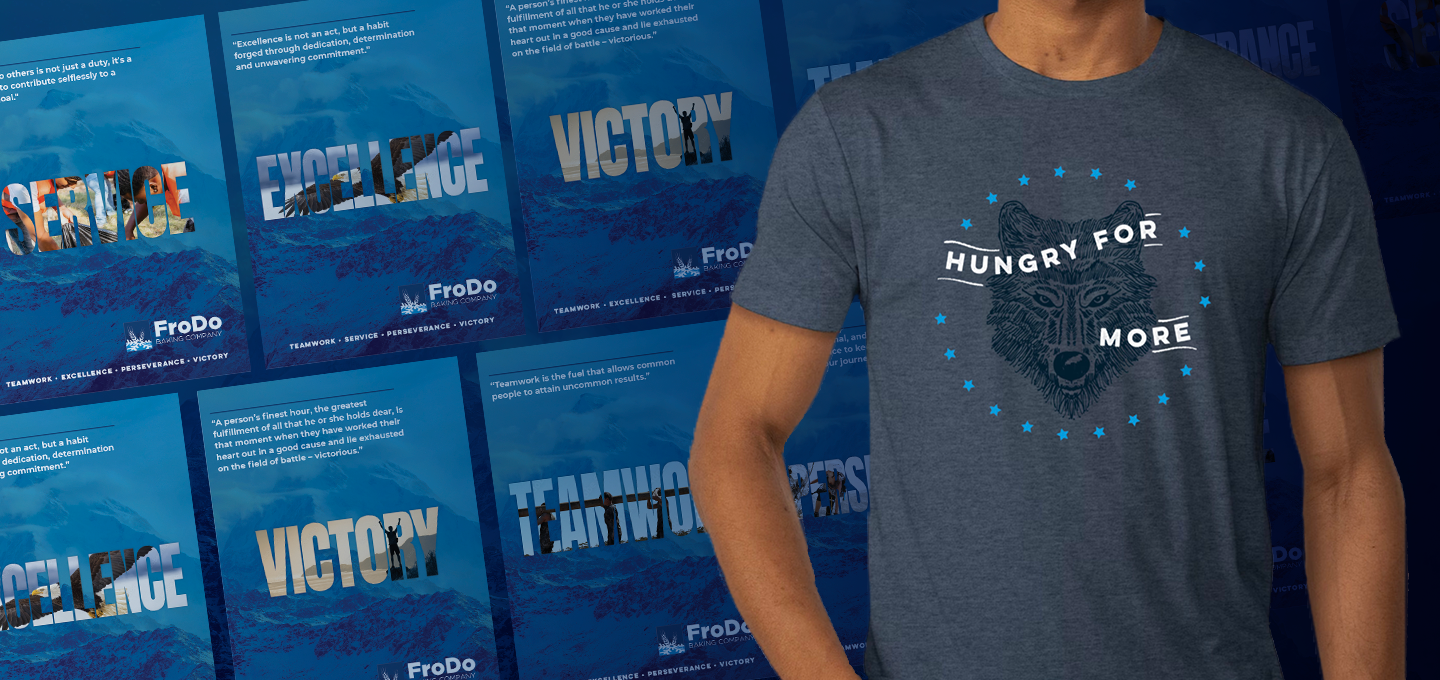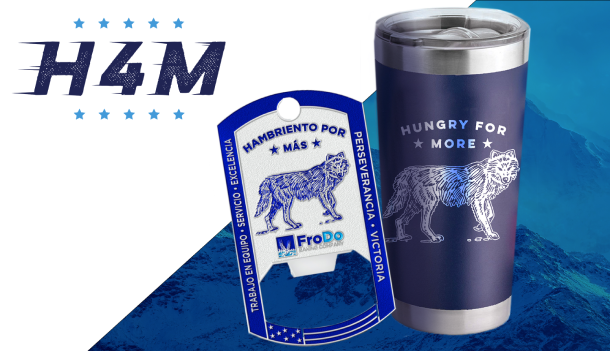 In addition to establishing and supporting FroDo's internal brand, EAG has served as the company's marketing advisory and outsourced marketing team to solve for needs ranging from virtual Zoom backgrounds and trade show booth materials to the design and development of a new website.
Skills Utilized:
Marketing Advisory
Marketing Planning
Employer Branding
Fractional CMO
Outsourced Marketing
Graphic Design
Branding & Logo Design
Marketing Materials
Trade Show Materials